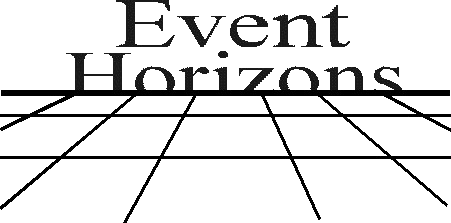 "Solutions Through Innovative Engineering"
---
Event Horizons is an electronic engineering firm specializing in rapid-cycle development of private, commercial, and military embedded control systems. Our products have ranged from complex air-traffic control components to simple sprinkler timers. From a single, custom-built fixture used in aerospace manufacturing to an inexpensive telephone product produced in quantities of hundreds of thousands.

Our specialty is taking a basic concept and creating a complete product, including all aspects of the design.

Since 1985, Event Horizons has succeeded in providing these services in a fast and cost-effective manner to customers around the world.

Event Horizons also provides computer services and networking support in the greater California Mojave Desert area surrounding Barstow.

Event Horizons has a strong technical staff with over seventy years of combined experience in Electronics and Radio Frequency engineering.

Every member of the Event Horizons team has many skills and experiences to apply to every project. In our quest to provide our customers with the best possible solution at the most reasonable cost we have assembled a staff that is capable of tackling a problem from any direction.

To support prototype development without being dependent on outside vendors, Event Horizons has developed a better equipped facility then companies many times larger. Our facilities include Electronic Engineering labs, Radio-Frequency labs and a fully equipped Machine Shop.
---
See the many other ways to contact us.






This site was last updated May 14, 2015



[Home]
[Contact Us]